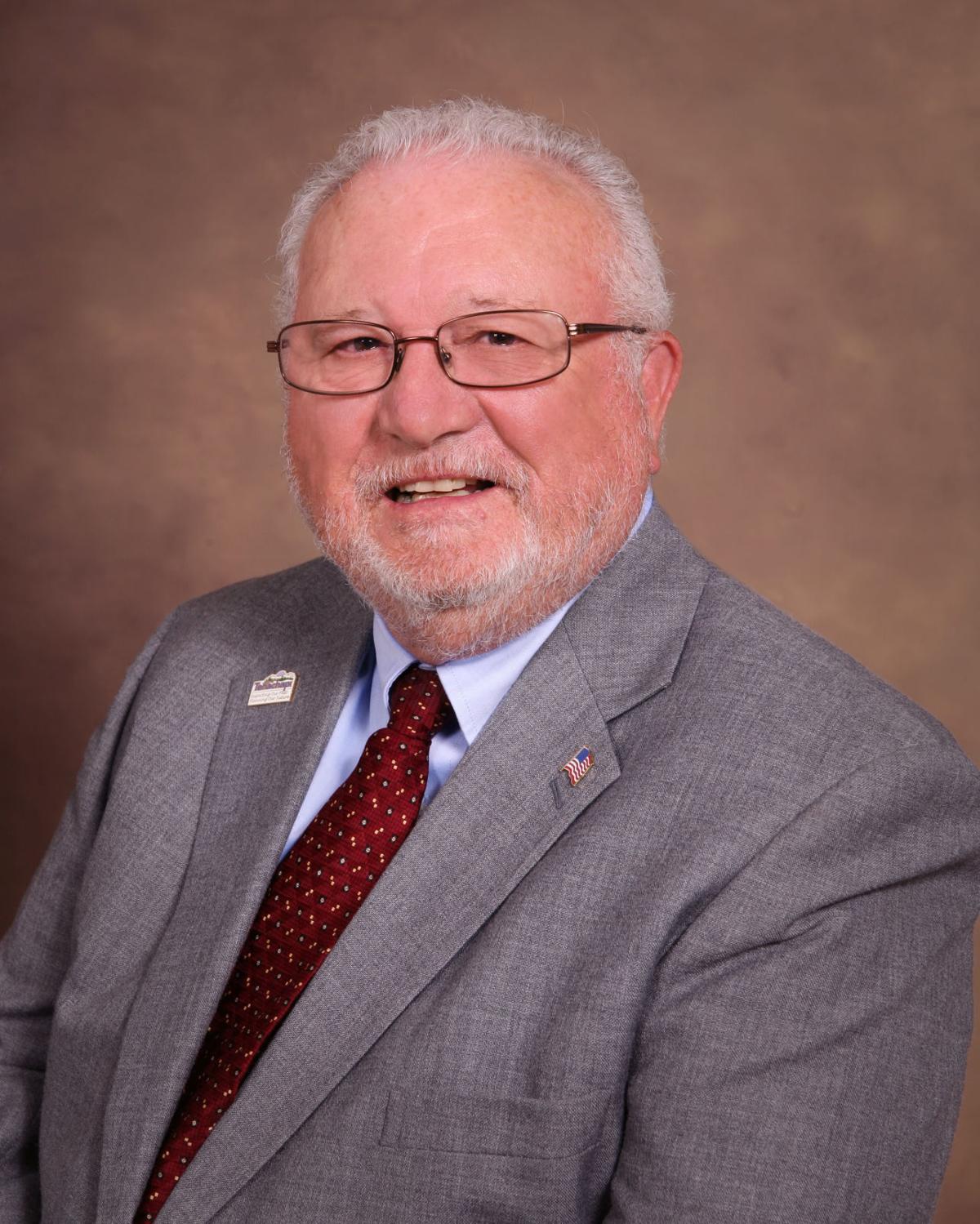 A memorial service in honor of Tehachapi Mayor Ed Grimes, who died Monday, has been scheduled for 11 a.m. Tuesday, May 29, at the Tehachapi High School gym. A viewing will take place at 4 p.m. Monday, May 28, at Wood Family Funeral Service. Both services will be open to the public.
"It's going to be very well-attended," City of Tehachapi Community Relations Specialist Key Budge said. He said he has not yet seen a program of speakers.
The three-time mayor, who was 75, died "comfortably and with his family around him," said son Jason Grimes.
At Monday night's Tehachapi City Council meeting, 40 people gathered and bowed their heads in a prayer led by former Councilwoman Kim Nixon in honor of Grimes.
Kern County Second District Supervisor Zack Scrivner said on Twitter that the Kern County Board of Supervisors closed its Tuesday meeting honoring Grimes. He wrote that they also began meeting with a moment of silence for former Bakersfield Mayor Harvey Hall, who died Saturday.
Scrivner said Monday in an emailed statement, "The City of Tehachapi lost a great man and leader. He honored his family and friends with his legacy of service."
Grimes was known throughout the community as the "Voice of the Warriors," making the location of the service quite fitting.
Grimes was a supporter of the THS Warriors in multiple ways: he served as the announcer at football games, hosted pancake breakfasts to support the Warrior Boosters and has had children and grandchildren who attended the high school. He also used the $300 per month he earned serving on the City Council to fund scholarships for Tehachapi students going off to college, according to a city news release.
Wood Family Funeral Service is located at 321 W. F St. in Tehachapi. THS is located at 801 S. Dennison Road.