BY CARA JACKSON cjackson@tehachapinews.com | Courtesy of City of Tehachapi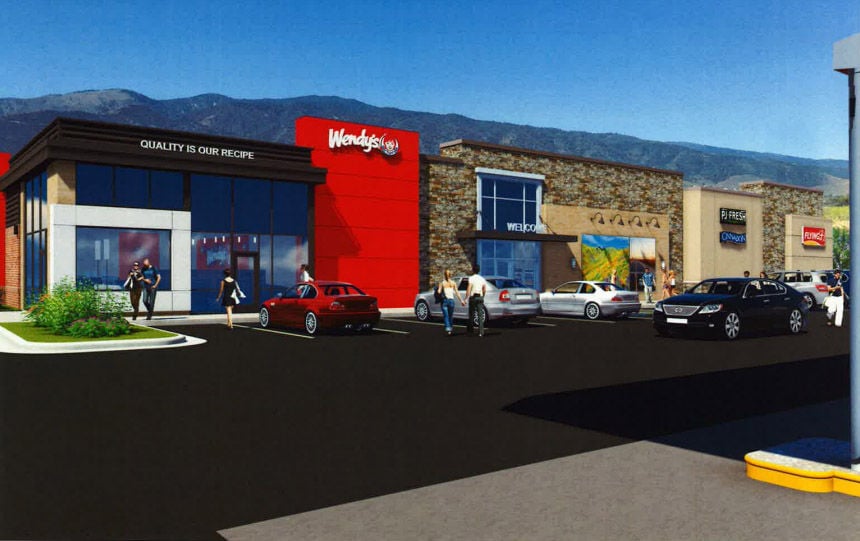 This is a view of the plans for the new building.
Motorists and truck drivers will have another option for resting and refueling their vehicles off Highway 58 in the very near future. A new Pilot Flying J Travel Center will be built that will create more jobs for the community, provide new restaurant options, and generate new funds from sales taxes that will come from the establishment.
"They are eager to have permits, break ground and get started as early as June," said Jay Schlosser, development services director for the City of Tehachapi.
It will have all the conveniences that both tourists and truck drivers usually expect. This includes nine diesel bays for truck refueling, eight gasoline pumps, a convenience store, restrooms and showers. It will also have two fast-food restaurants, including a Wendy's and Cinnabon, with a possible P J Fresh store.
According to the City Council agenda on March 13, the travel center will be built across from La Quinta Inn and Chevron on an 11-acre lot near the southwest corner of East Tehachapi Boulevard and Steuber Road.
The city has instructed the applicant to follow Planning Commission recommendations, which include following architectural designs and installing landscaping, a raised median on Steuber Road and a westbound left-turn lane with traffic lights from Tehachapi Boulevard from Highway 58.
It could also give the opportunity for more business to come from traffic off of Highway 58.
According to Michelle Vance, economic development coordinator for the city, it is estimated that more than 9,000 vehicles a day exit the highway.
"We are going to pick up more eastbound traffic than normal because you only see Loves Travel Center going west…I'm excited to see more growth in Tehachapi. It's good to have more visitors not normally in Tehachapi," Vance said.
The travel center will most likely be finished at the end of this year.